Truu
7-minute read
It's nearly the end of 2020, and business owners aren't sure what to expect from 2021. Will there be more murder hornets? Will wildfires disrupt supply chains again? The world is constantly changing, and the COVID-19 pandemic has probably forced your business to evolve more rapidly than you were prepared for. But we're at a tipping point for digital transformation. A lot of the changes you implemented in 2020 to keep your business afloat will be critical to your success in the next decade.
Here are some of the digital features that 2020 highlighted as essential. Business owners should prioritize the following capabilities going forward, as they can provide much-needed predictability to your customers in a world that is increasingly unstable. With the right attitude and the right digital tools, allow the lessons of 2020 to propel your business into the next year.
Robust FAQ Page
This year, many businesses quickly realized the importance of a robust FAQ page. Customers had tons of questions about safety protocols, hours, shipping and return policies, and more. With most staff working from home, the company website became the central hub for answering customer inquiries.
It's wise to continue building out your website as a resource for your customers. Make it easy for them to find answers to questions without having to speak to an employee or read through Yelp reviews. You should publish very clear answers about your policies and safety protocols. Not only can great FAQ pages save your staff the time they would otherwise spend answering questions, but it can also help justify your decisions with a written description for customers who push back.
However, keep in mind that an FAQ page is only as good as its last update. If your protocols have changed, if you no longer offer curbside pickup, or if you've moved to shortened hours, you absolutely must update your online FAQ page. If necessary, assign this task to an employee on a daily basis. Nothing destroys consumer trust more than a misleading or incorrect fact on your website.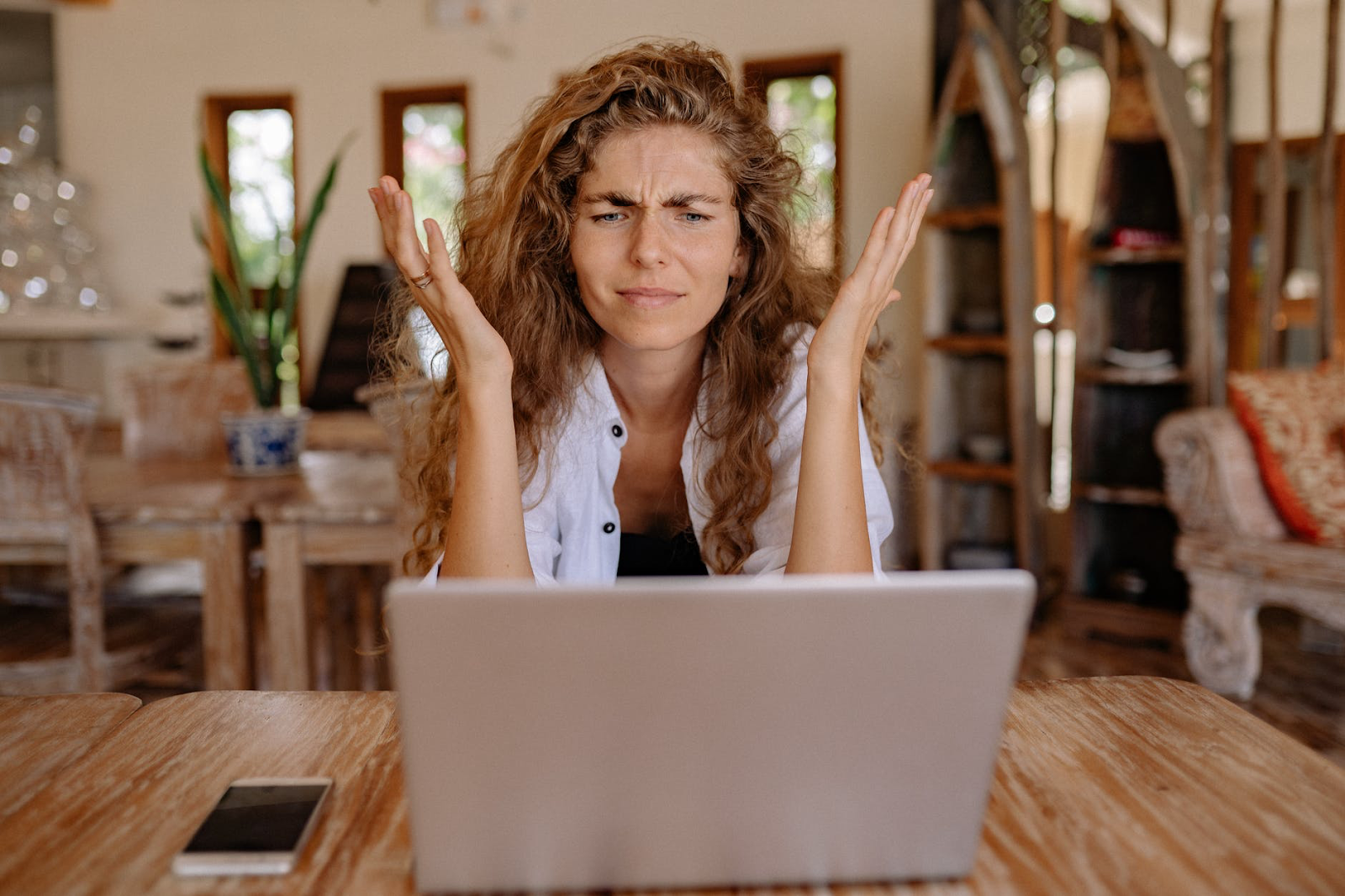 Source: https://www.pexels.com/photo/photo-of-woman-showing-frustrations-on-her-face-4458420/
Bots and Automated Assistance
In a similar vein, bots and automation were the stars of 2020. When people couldn't go into their offices, they set up automatic chatbots to assist customers or direct them to online resources. This was already trending before 2020 but it's definitely here to stay.
There are some risks associated with using bots. They can be impersonal and frustrating for customers that have complex inquiries. However, new technology in artificial intelligence is improving the chatbot experience every day. Soon, customers may not be able to tell the difference between a robot and a human assistant. This can save your company a ton of time and money.
Bots can be built into your company's website. If your customers primarily visit your website to look for answers, then it makes sense to incorporate a bot or automatic helper widget into your site. Do this now so that you and your customers can reap the benefits of automation in 2021.
Online Shopping
It is absolutely essential that you enable your customers to make purchases online. If you sell services or software, it's easier to make this happen. You can use explainer videos and testimonials to validate your product. Pair this with a seamless eCommerce process and you may even see an increase in revenue due to online shopping.
It's a bit trickier with physical merchandise, as companies discovered in 2020. With items like makeup or throw pillows, many customers prefer to shop in person. They want to see how the product looks in the daylight, or they want to touch it and see how it feels before bringing it home. These companies need to work a little harder to create meaningful online shopping experiences.
In 2021, it's time to get innovative with your online selling. Film a video showing what the product looks like in a real home. Allow customers to request a fabric sample so they can see and feel the material before making a purchase. Most of all, make sure you create a trustworthy and user-friendly online checkout experience. Work with a website designer if you don't have the skills to do it yourself.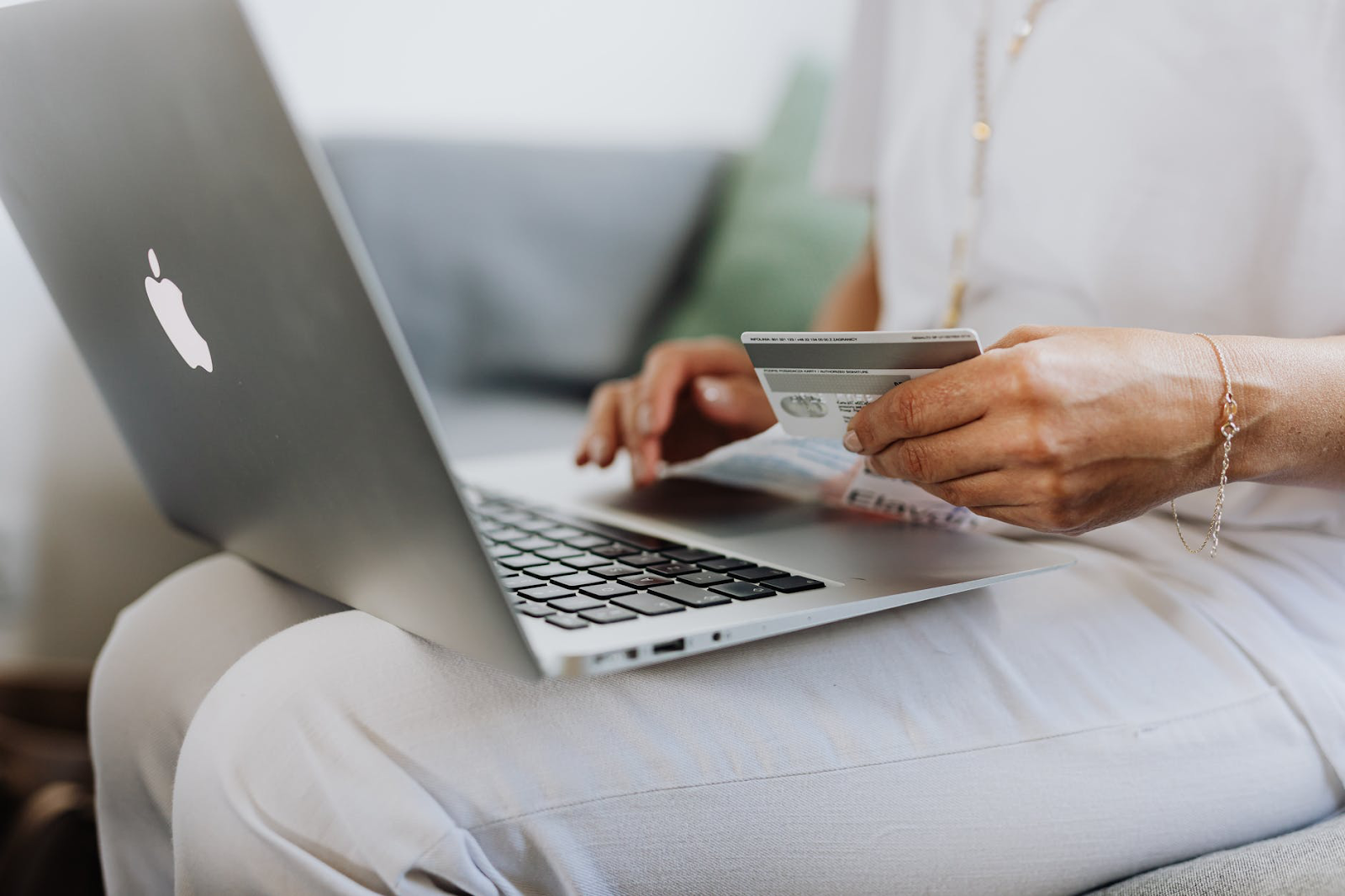 Source: https://www.pexels.com/photo/person-using-a-macbook-and-holding-a-credit-card-4968391/
Mobile-Friendly
Every year of the 21st century, humanity has moved farther in the direction of mobile. The 2010s were all about van life and location-independent living. Digital nomads are workers whose entire professional lives happen online. They use tablets, hotspots, and other mobile technology to participate in the global economy.
In 2021, it's even more imperative that your business is mobile-friendly. With people continuing to work from home or accessing your website on the go, having a mobile-friendly site could be the difference between making a sale or not. This means you need a responsive website so that people on smartphones have an equally delightful experience.
A mobile-friendly business includes more than your website, too. It means you need to optimize your SEO for voice searches, which are more commonly performed on mobile devices. Embrace social media so that you show up in customers' newsfeeds more regularly. If you're not prioritizing mobile, you're missing out on a big chunk of business in 2021.
Tone
Okay, so it's not digital but it is important. Your company's public tone is more important now than ever before. In a rapidly changing world full of uncertainty and anxiety, you have the opportunity to stand out with a friendly and confident tone. Your confidence and transparency can attract customers and gain their trust.
Be accountable online and show up for your customers. Know when to pitch a product and know when to step back and act like a community. Just like 2020, 2021 is all about corporate responsibility. Part of that is about accepting that businesses have a role to play in caring for their consumers. It all starts with your attitude and your tone.
Feeling unsure about 2021? If you need some help preparing your business for a new year, reach out to Hubtheme. We are digital experts and we offer website development, integrated marketing, and digital strategy to help grow your business in uncertain times.