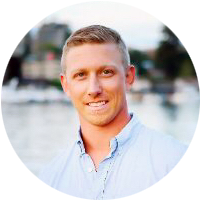 Brandon Baker
6-minute read
A modern CMS offers lots of benefits such as increased productivity, reduced friction in the publishing process, and optimization of web content. Many organizations are held back by an outdated CMS as they don't offer new forms of rich media and obstruct workflows. An outdated CMS can make things worse and makes it unable to distinguish the source of ineffectiveness.
Choosing the best platform to build and manage your digital presence has a long-lasting impact on the business. In 2021, there are lots of choices for a new CMS. These are crucial times in which you should move on to performant and scalable platforms.
While WordPress powers 26 percent of the top websites and is used by many writers, developers and designers, this figure should not be the only reason that fuels your CMS choice. Instead, consider if your content management system provides what you need for your product and team. WordPress is still a legacy content management system that lacks the new technology that your business needs. Hence, it is time to think again about your outdated CMS.
Through this piece, we'll explore what vital signs to keep track of in your CMS and suggest some prominent modern CMSes that are driving the market.
Signs That You Need to Upgrade Your Legacy CMS
The following signs are important indicators that you need to upgrade your legacy CMS:
Not Fast Enough
It is crucial to provide your audience with content when they want it to stay in the game. If your site is taking too long to load, then it is time to upgrade.
Deliver Content to Multiple Channels
You need to publish content on multiple channels. When your audience is global, you need to show the content in various languages and platforms such as mobile, web, Apple TV, and so on.
Doesn't Meet Organizational Requirements
A CMS should be chosen in accordance with your business needs; many firms have already moved to API-first platforms to provide more agility and integration with an organization's current marketing stack. Legacy CMS forces businesses to manage their websites with little to no flexibility. If this is the case with your content management system, it is time to upgrade to a faster, flexible, and powerful tool.
Contentful, HubSpot CMS and Netfily to the rescue
Contentful
Contentful is a great alternative to solve the issues with traditional CMSes such as WordPress. It is a headless CMS designed to create and send content to all types of digital products, and many features have been added since its launch to enable organizations with the changing trends.
Aside from being a full content platform, this headless content management system is a user-friendly authoring tool designed for non-technical users. Moreover, it has an application framework that allows you to connect it with various tools and services.
HubSpot CMS
HubSpot is a cloud-based CMS that is suitable for both developers and marketers, who can have full control over what type of content they want to create. The designers have the luxury of choosing one of the pre-built templates to design a new one from scratch. Furthermore, the platform is optimized for mobile/tablet users right out of the box. It also offers built-in marketing tools such as analytics, lead management, marketing automation, and so on.
HubSpot CMS also has the SEO tools that you will need as a crucial part of your marketing strategy. It can scan your entire site and provide suggestions on improving search ranking for pages on your websites.
Netlify
Netlify is a free, open-source, robust content management system. It provides better performance, security, and an enhanced loading speed compared to legacy CMS. This content management system is an API-first CMS that helps build headless and dormant web projects. It also offers some great features such as custom domains, UI widgets, backend, creating custom-styled previews, editor plugins, as well as making the deployment process easy for developers and editors and allowing them to create a lightweight page experience.
Final Thoughts
Businesses require fast, flexible, and powerful content management systems. An outdated CMS cannot provide the latest technology features and functionalities that a company needs. Users are expecting increasing content delivery and load speed. If it takes a long time to load, it is a clear sign that your outdated CMS will cost you more than it serves.
HubSpot CMS, Contentful, and Netlify CMSes are some of the most reliable in the market right now. They are designed to integrate with new technologies to provide a company what it needs making it easier to deal with the product's release, content, and presentation. These tools also allow you to create lightweight pages to improve your search engine score and loading speed.
If you are curious about additional insight, feel free to reach out to discuss your website and CMS upgrade project. We develop on each of the platforms mentioned in this blog and would love to help in any way we can.