Truu
7-minute read
It should come as no surprise that the brick-and-mortar branch of the retail industry is in freefall mode right now, with stores having lost 90 percent of their in-person purchases in March. Because of this, many retailers are scrambling to find a way to keep their business afloat amidst this Coronavirus pandemic (COVID-19).
Luckily, there is a solution that every retail company needs to be incorporating into its business plan during these troubling times. While it will not guarantee that your retail company will be fine, it does arm you with the tools necessary to be able to fight to keep your business in this changing retail landscape. With that being said, here is how you should be responding to the worldwide decline of in-person retail purchases.
Establish or Update Your Website
It's time to face the facts, you are not going to be able to salvage your brick-and-mortar locations, at least not while these stay at home orders are still in effect. So after temporarily closing these stores, assuming that they aren't already closed by order of your state's governor, you should be turning your attention to the online retail industry.
Even before this pandemic took effect, the online shopping industry was growing at a rate of 16 percent per year, while the brick-and-mortar sales only rose by about 2 percent per year. So it was clear that online shopping is becoming the new preferred method of shopping. However, now that that vast majority of retail stores have closed their doors during this pandemic, online shopping absolutely dwarfs in-person shopping. You will want to make sure that you take advantage of this trend by building your company's presence online.
The first step on this journey should involve designing a simple but user-friendly website or updating your website to give it a fresh feel if you already have one. If you hire a professional web design team to handle this on your behalf, then you can usually have a fully-functional website within a few days and immediately hit the ground running as you begin to gather your share of the online shopping market.
Sign Up For Google My Business
When someone does a Google search for your business, you want them to be able to find all of the vital information that they need. This includes the hours that you are open, photos of your business or products, a Google Maps display of your business location, phone number, website address, reviews from customers or clients, and much more. The easiest way to accomplish this is to sign up for a Google My Business account.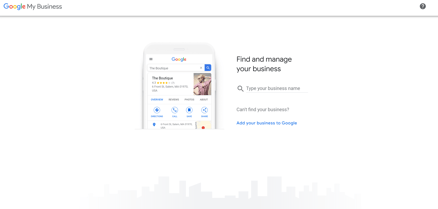 This free service allows you to fill in all of this important information about your business so that potential customers know exactly what they need to know after doing a quick Google search. And for those businesses that already have an established Google My Business account, you need to make sure that you are updating the details to reflect any changes made as a result of the COVID-19 pandemic.
For example, a lot of businesses are changing their operational hours because of a decrease in business or a lack of employees to work. These new operational hours should not be something that customers have to scour the internet to find.
The phone number included in the account information might also be a number that goes directly to the office. However, if you no longer have the office open, then you will probably have no way of getting the calls to this line or checking any messages left at the office. Therefore, you need to make sure that you are updating the number to one at your home office or to your cell phone that you can still take business calls as needed.
Double Down on Social Media
Some companies are making the mistake of slowing down their social media engagement in order to focus their attention on other areas of the business. However, this pandemic has made social media more important than ever before.
As people spend more time sitting at home, they suddenly have more time to sit down and scroll through social media. Therefore, if you can increase your company's presence on the major social media platforms, then you can increase the chances that someone will be exposed to your content during these quarantine measures.
While maximizing the value that your company gets from social media would require the creation of social media ads, you can still get plenty of value by simply creating some free accounts and then taking the time to create very high-quality content to share on your various accounts.
You should also be sure to pay extra close attention to how followers are interacting with your business online. If someone comments on one of your posts, asks a question in a direct message, or publicly mentions your company and tags you in it, then you should not be ignoring these interactions. Instead, you need to make sure that you are engaging with these customers fairly quickly.
This is once again something that is important at all times but has become even more vital during this pandemic. Interacting with followers is one of the best ways to demonstrate that you are still here to provide quality services to your customers during their time of need.
Put Products on Google Merchant Center
Rather than forcing customers to visit your website in order to find your products, a much better solution is to get your products on Google Merchant Center. This helpful service is used by about 40 percent of online shoppers in order to find the best deals on certain products. Therefore, if you get your product information onto Google Merchant Center, then you can get your products in front of people who have never even heard of your company before.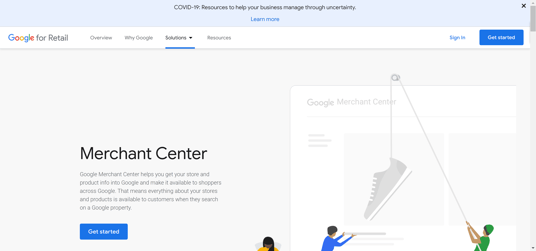 By using all of these various strategies, you can help to put your company in a much better position during this coronavirus pandemic.