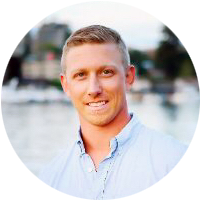 Brandon Baker
7-minute read
Traditionally, sales and marketing have worked as distinct operations within the organizational structure. In the changing business landscape, the line between the two has continued fading. Sales and marketing alignment (Smarketing) is now a prominent trend in the contemporary business environment. It is a system where these teams work in tandem for improved business outcomes.
Aligned organizations feature seamless communication and collaboration. There's also more transparency and improved overall efficiency. This approach refocus attention on the customer as the goal of both sales and marketing. Businesses where these two components align achieve improved lead conversion, more sales and a boost in profitability.
Companies that efficiently bring together sales and marketing enjoy 67% success in closed deals. It gets better; these businesses are also 58% better at retaining customers. Their marketing drives achieve 208% more revenue. But making these two traditionally opposing teams to work in sync is an arduous task.
Here's why to align these two operational areas and tips on how to do it.
Benefits of Sales and Marketing Alignment
Close to 90% of business executives say this collaboration is essential for business growth. Research shows firms promoting alignment between sales and marketing attain a 20% annual growth rate. Aligned companies save 30% on their customer acquisition campaigns, and their new acquisitions have 20% better lifetime value (LTV.)
With more extensive studies on this business trend, there's more data to support its implementation across all industries. In summary, Smarketing helps to achieve the following:
A better understanding of the target customer by creating more accurate buyer profiles
Better business outcomes (increased leads in the door, better-qualified leads, retention rates, better close rate and conversion, customer acquisition rates, more revenue, better win rates, increased annual growth, and increased profitability)
By leveraging unified data sources, there's enhanced efficiency for both departments. This leads to increased overall productivity.
Well-defined business strategy with the customer at the center. The information from the two departments makes it easier to map the customer journey.
Tips to Align Sales and Marketing Departments
Traditionally, salespeople and marketers in the same company have always had a frictional relationship. Sales professionals complain about lead quality while marketers decry lead dropping by the sales executives.
Due to these entrenched differences, getting these professionals to partner requires a smart strategy. The process entails building a long-lasting partnership founded on shared goals and the desire to win. At the heart of this collaboration is the customer. Here are simple steps you can take to make this professional chemistry work:
Listen Actively
Start listening to the teams if you're spearheading the alignment between the two teams. This helps you identify the source of disconnect between the two departments.
One study shows that only 7% of salespeople are satisfied with the type of leads provided. At the same time, marketers complain over what they perceive to be lack of commitment by the sales team in following up on their prospects. This shaky relationship ends up hurting your venture's revenues.
Actively listening to all the personnel involved helps you start building an action plan. You know the most critical issues to address in promoting collaboration between the two teams.
Streamline Communication
Communication is essential in any business organization. Communication breakdown can ruin the best-laid business strategy. Developing an inter-department communication plan is a crucial step when starting your alignment efforts.
Identifying agreeable communication channels and protocols helps create a harmonious working environment. Assessing each team's needs and aligning the language (terms/metrics) to be used also prevents any miscommunication.
Collaboration in Account Selection
Account-based marketing (ABM) now defines the business landscape. 80% of marketers vouch for ABM. However, sales isn't always receptive to this approach despite its apparent benefits. They complain the AMB approach provides fewer leads, and it's a scary prospect.
With a smart strategy, getting buy-in from sales is easier. Start by explaining ABM's advantages and include both teams in the account selection. Salespeople can bring invaluable intelligence to the account selection process.
Personnel in the two offices will partner on building personas, defining goals, objectives, roles and selecting the best content.
Consensus on Lead Dropping Process
Lead dropping is a minefield that you should navigate carefully in your efforts. The main grudge is the feeling by marketers that their sales counterparts drop potentially valuable leads.
In an ABM ecosystem, everyone needs to agree on the lead dropping process. This is now possible by harnessing the power of data. Such consensus promotes a healthy working relationship.
Work on Personal Relationships
Business teams constitute people from diverse backgrounds, each with a unique personality. As tensions build between these departments, personal differences are inevitable. Work smartly to identify and resolve these issues for productive collaboration. Some ways to do this include organizing team activities, get-togethers, meetings, and fun activities.
Understanding Each Other Roles
Conflicts arise between sales and marketing personnel because they don't appreciate what the other party does. If a marketer spent time in sales, they would better appreciate the challenges their colleagues face.
Likewise, sales personnel who spend time learning more about marketing operations will appreciate the difficulties involved in lead generation, inbound marketing strategies, lead scoring, lead qualifying, and other processes.
Measure, Improve, and Re-Launch
It's possible to leverage data through measuring and tracking to boost your sales and marketing alignment process. In today's data-driven business landscape, provide as much information to the two teams, and showcase the progress made through their collaboration. This not only boosts their morale but lays a stronger foundation for permanent alignment.
Final Thoughts
Sales and marketing alignment guarantees immense tangible benefits for your company. However, initiating this process comes with myriad challenges. These steps and ideas are a springboard to mold a close working relationship between these departments. In turn, your business enjoys overall improved performance.
Truu Digital provides the technology, expertise and other resources you need for a seamless sales and marketing process. The business platform helps bridge the gap between sales and marketing teams for higher closing rates, win rates, conversion and other positive outcomes. Contact the team today and realize your business goals faster and at a lower cost.