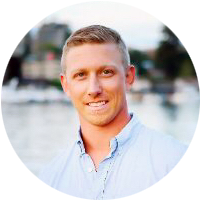 Brandon Baker
6-minute read
If you're reading this article, chances are, you are looking for a headless content management system. You may be thinking, how do you choose the one that best suits your business needs? There are lots of vendors out there who claim to be the best, however, asking the correct questions will ensure you select the best headless CMS.
While all CMS have the same core job, they have a wide range of features that differ from one another. So, it is essential to analyze further to ensure that a specific CMS is what your organization needs. To do so, consider the following questions in your search for CMS that serves you the best and keeps you ahead of the game.
First, look for a CMS that's API-first and cloud-first
API-first CMS is flexible, easy to use, adaptable, and more cost-effective. Furthermore, they provide a better user-experience for content marketers and developers. When you opt for an API-first approach, your content becomes a highly-accessible service that marketers need to distribute everywhere from websites to apps, chatbots, smartwatches, connected home devices, voice assistants, or whatever tomorrow's technology looks like.
Cloud-first CMS or decoupled CMS also has some great benefits, such as maintenance-free and scalable. Some vendors also offer managed-to-host for their traditional CMS, but they are not efficient enough to work with a cloud environment. It would be best to have a CMS with a cloud-based architecture that gives you more options. This approach enables you to focus on your website or mobile app while the CMS vendor takes care of everything else.
Then, ask the headless CMS vendor the following 5 questions:
Is your CMS only for developers, or can editors and marketers use it too?
The key elements to look for in a CMS solution are extensibility and connectivity. It should have the ability to connect to new technology as soon as it becomes available. Connectivity tends to be more important for the developers as they are responsible for adding new functionalities. But on the other hand, content marketers should be able to use them too.
So, the CMS you are choosing must be for both developers and editors. In short, it should be intuitive enough so that a non-technical user does not require any extensive training.
How well does your CMS integrate with other technology?
The more your business grows, the more it will require new and more advanced technologies in the stack. These new tools made it easy to manage your content effectively. The technology should provide all the tools for developers, editors, and designers to deliver a superior digital experience along with the UX of the system, which needs to be user-friendly.
Furthermore, ask the vendor about the modularity of the CMS. It is necessary to manage and reuse content easily. Instead of designing a whole new page, developers should be able to reuse existing content.
How does your CMS help structure content for better user experiences?
UX is an important feature of the headless content management system as they provide you the flexibility to manage the content from the front end. It is essential to make sure that the vendor you are going with provides the tools for designers, developers, and content creators to enhance your audience's experience all along their user journey.
Additionally, since different experts from your team will use the CMS, it should enable them to collaborate and work in parallel to save the company's time. If they cannot work together, then one has to wait for the other to complete the work.
Does your CMS ensure rapid and reliable content delivery?
Businesses are well aware of the fact that consumers don't have patience. The bounce rate can go up rapidly with every second. So, the CMS must be able to deliver faster loading speeds. It is better to choose someone with CDN (Content Delivery Networks). It makes sure that the content loads faster even in distant locations. Some vendors use CDNs to ensure rapid delivery of the content to consumers around the world. But does your vendor have it?
If a content management system cannot provide the content rapidly, you won't be able to capture your user's attention. Your CMS must enable you to deliver content-even large media files- in a flash.
Who is your CMS built for? - Developers or Marketers
Last but not least is the question of who your CMS is built for. A good content management system is made for both marketers and developers. They both are important for a company and should be able to work in parallel, so when marketers come with new content, a developer can make it live. The UX should provide a superior experience for every employee of the company.
So, for developers, it must be API- and Cloud-first. The design should provide a greater experience for the marketers that a non-technical user does not require any extensive training to understand.
Wrap-up
A headless CMS makes the content decoupled from the presentation layer, which enables you to overcome the inefficiencies of a traditional content management system due to the lack of reusability of the content.
However, switching to a headless CMS isn't just enough. You should consider whether its main features empower both your team and customer at the same time. It is essential to ask who your CMS is built for? Does it provide rapid delivery of the content? Does its provider offer a better user experience? How well can it integrate with other technologies?
In short, you should consider whether it is Cloud-first, API-first, Open Source, Fast, Unified, and Flexible.