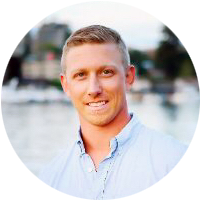 Brandon Baker
8-minute read
Gartner describes a digital experience platform (DXP) as "an integrated and cohesive set of technology designed to compose, manage and deliver and optimize personalized digital experiences across a broad audience." Businesses need to leverage DXPs to incorporate and continuously enhance digital experiences. DXPs control and manage the presentation based on an individual's role, security entitlements, and preferences. While it is simple to grasp the meaning of a digital experience platform, you must take a step back and start afresh to understand the context.
The success of an organization depends on its developed relationships through collaborations. DXPs offer a versatile technology framework to help develop clients' best marketing products through communicating and listening.
The digital experience stack is an extension of the conventional online content management frameworks, content creation, distribution, evaluation, and iteration. It helps to map the life cycle of a digital product in the hands of a consumer. DXPs do much of the data processing and consumer interface work so that digital marketers can focus on consumer preferences and interactions. A DXP offers a centralized way to help create, maintain, and refine the customer journey within the digital world. It is essential to provide a central experience management framework in an emerging digital environment in order to navigate the digital audience journey across all touchpoints.
Components of Digital Experience Platforms
The DXP provides ease of development and user experience management across various channels, but this field is still new. Digital experience stacks offer an infrastructure to optimize consumer relationships. Although a customer experience system is important for most organizations' digital transformation, it is not just as simple as buying and forgetting.
Each DX stack has several elements that make up its core, but most DXPs have some common characteristics. These include the following.
Content Management System: CMS features are the core requirements of most DXPs as a DXP is a central hub for the company's content.
Automated Asset Management: DXPs are a central repository of multimedia objects that are used in similar ways as the content. DXPs employ cloud technology to enhance scalability.
E-commerce Services: By offering e-commerce capabilities, DXPs allow businesses to carry out convenient transactions through the web. Digital experience platforms do all the backend work required to set up a digital storefront, such as receiving purchases and managing orders.
Customer Relationship Management: A DXP allows you to keep track of customer details to develop long-term customer relationships and create a tailored experience for each customer.
Real-time Insights and Analytics: Hosting content is not the mere objective of DXPs; it has to incorporate analytics that provides visibility into the workflow and consumer interests.
Customization and Automation: These features allow you to evaluate behavioral data and first-party data to construct customized interactions for each user.
Two Foundation Steps Toward DXPs
A report by Gartner named "Magic Quadrant for Digital Experience Platforms" describes a full-fledged digital experience platform as one which incorporates all of the following:
Native content management
API support
Multichannel presentation
Native account services
Convenient AI
Data processing features
Consumer journey mapping, personalization, interpretation, and analysis
Before jumping into the depth of DX stacks, it is important to discuss two areas of focus of DX experimentation: creating a solid analytics foundation and implementing experimentation tools.
Rock-solid Foundation of Analytics
Using data analytics allows you to map the journey of a consumer on the web, helping your business to gain insights into your consumers' interests and goals. For this purpose, businesses appoint primary and supplementary analytics partners. Google and Adobe are the pioneer organizations for primary digital analytics among high-traffic firms, with other companies trying to catch up.
Other than primary analytics solutions, several supplementary analytics technologies provide advanced data visualization and complex analysis. Quantum Metric, Tableau, Domo, and Databox are some of the supplementary analytics support providers aiming to take the analytics game to a new level.
With a solid analytics foundation, you can leverage your business's digital expertise and implement experimentation tools.
Identification of Experimentation Platforms
The next step towards a highly functional digital experience is the implementation of experimentation tools. These tools restrict audience influence and allow you to study the analytical methods. However, a mere focus on analytics won't be beneficial if experimentation tools are not studied well. These experimentation methods run tests simultaneously to help you make the right decisions while choosing digital strategies to enhance your business. In order to render functionality, you must clarify the target requirements of your website, incorporate server-side testing, and make sure if you need SPA support or not. Some experimentation tools include Optimizely, Google Optimize, and HubSpot.
Principles to Build the Finest Digital Experience Stack
Changing consumer needs have created a paradigm shift in the reflection of the consumer experience. Now, products and services are designed to enhance the consumer experience and are no longer only about pricing and commodification. Back in 2016, McKinsey stressed that three-fourths of consumers looked for instant services within minutes of online contact. By 2018, Salesforce estimated that around 76 percent of consumers showed striking interest towards those businesses which understood their wants and expectations. Keeping these consumer insights in mind, let us look at the principles to develop one of the finest DX stacks:
Build a Database
The data flow is a critical consideration of DXPs to create a database that serves as a connection over all the stacks. Develop your stack from a foundation of data. Identify the few essential capabilities of your organization, then link them through your data foundation and emphasize iteratively filling holes over a period of time.
Emphasize Versatility
As a criterion for collection, analyze the versatility of each tool you are considering for your stack. Your solutions should combine extensively to only one suite of products.
Concentrate on Distinct Outcomes
Do not buy features. Rather, try to define your outcome and goals yourself. Separate your outcomes from the features and pick the technology that aligns with your approach. Center your data delivery around a broad audience; even if the features supporting your approach evolves, it will not affect your outcomes.
Avoid Duplication Wherever Possible
Make sure your core capabilities are unique, though some minor overlaps are OK. Identify the key infrastructure strengths of your organization and focus on the origin of each technology.
Parting Thoughts
The performance of a business is at risk if it fails to use DX technologies optimally. To keep your consumers flocking around with positive feedback for your services and products, do not compromise on the quality of your digital customer experience. This is possible only if you integrate a well-designed DX suite for your audience.
Keep reading our articles to learn more about building a digital experience stack that generates sales.